Apr 4, 2023 08:24 AM Central
Kate Penwarn Thompson
#anxiety, #change, #changelifestyle, #essential oils, #healthandwellness, #law of attraction, #law of detachment, #life coaching, #mindfulness, #mindset, enough
Changing old habits and creating new ones can be a challenging but rewarding process. The key to success is to understand the habit loop and use it to your advantage. The habit loop consists of a cue, a routine, and a reward. The cue is the trigger that initiates the habit, the routine is the behavior or action that follows, and the reward is the positive outcome that reinforces the habit. To change an old habit, you need to identify the cue, find a new routine that satisfies the same reward, and repeat it until it becomes a new habit.
One effective way to change old habits and create new ones is to start small. Instead of trying to change everything at once, focus on one habit and work on it consistently. It's easier to make small changes that are sustainable over time than to try to make big changes that may be too overwhelming. For example, if you want to start exercising regularly, start with a 10-minute walk every day and gradually increase the duration and intensity of your workouts.
Another helpful strategy for changing old habits and creating new ones is to enlist support from others. Surround yourself with people who have similar goals and habits, and who will encourage and motivate you. You can also find an accountability partner who will hold you accountable for your actions and provide feedback and support when needed. Having a support system can make the habit change process more enjoyable and rewarding, and increase your chances of success.
Identifying triggers that initiate behavior we want to change is an essential step towards changing those behaviors. Triggers are the cues or signals that initiate the behavior we want to change, and they can be internal or external. Internal triggers are thoughts, feelings, or physical sensations that lead to the behavior, while external triggers are environmental cues that prompt the behavior. To identify triggers, it's important to pay close attention to our thoughts, feelings, and actions in different situations.
One effective way to identify triggers is to keep a journal or record of the behavior you want to change. Write down the date, time, and location of the behavior, as well as any thoughts, feelings, or physical sensations that occurred before and after the behavior. This will help you identify patterns and triggers that are associated with the behavior. For example, if you notice that you always eat junk food when you're feeling stressed, the trigger for your behavior may be stress.
Another helpful strategy for identifying triggers is to ask yourself questions that help you explore the reasons behind the behavior. For example, you can ask yourself, "What am I feeling right now?" "What thoughts are going through my mind?" "What events or situations led to this behavior?" By asking these questions, you can gain insight into the triggers that are leading to the behavior you want to change.
Finally, it can be helpful to seek feedback from others. Ask friends or family members to observe your behavior and provide feedback on what they notice. They may be able to identify triggers that you haven't noticed or provide a different perspective on the behavior you want to change.
The Essential oils I love to use when dealing with old habits are, Lavender, Clarity, and Inner Child. Here's my link if you'd like to check out amazing pure essential oils!
CLICK HERE
Here's my free guide to the Five Stages of Change! CLICK HERE!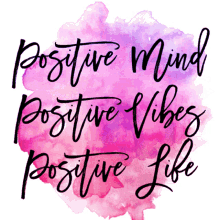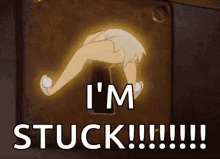 Feeling stuck in life can be a frustrating and disheartening experience. It often arises when we feel like we're not making progress toward our goals or that we're trapped in a situation we don't want to be in. This can lead to feelings of hopelessness, anxiety, and even depression. However, being stuck in life is a common experience, and there are ways to move forward.
One way to start is by examining the reasons why you feel stuck. Is it because you're lacking direction, motivation, or resources? Once you understand the root cause of your situation, you can start to explore different ways to overcome it.
There are several ways to move forward when you feel stuck in life. One is to set new goals for yourself. This could involve redefining your priorities, exploring new interests, or pursuing a different career path. Another way to move forward is by seeking support from others.
This could mean reaching out to friends or family for emotional support or seeking professional help from a therapist or coach. Additionally, taking action towards your goals, no matter how small, can also help you break out of feeling stuck. Remember, progress doesn't have to happen overnight, and it's okay to take things one step at a time. By staying committed and focused on your goals, you can begin to move forward and overcome the feeling of being stuck in life.
There are two types of mindset: growth and fixed. A growth mindset is a belief that abilities and skills can be developed through dedication and hard work. People with a growth mindset see challenges as opportunities to learn and grow and believe that failure is not a permanent setback but a chance to improve.
On the other hand, a fixed mindset is the belief that abilities and skills are fixed and cannot be changed. People with a fixed mindset tend to avoid challenges, fear failure, and view it as a reflection of their inherent abilities. They tend to give up easily when faced with obstacles and do not see the value in taking risks or trying new things.
The main difference between a growth and a fixed mindset is that a growth mindset focuses on development and improvement, while a fixed mindset focuses on innate ability. People with a growth mindset are more likely to take on challenges, seek feedback, and embrace change, leading to a greater potential for success and personal growth.
In contrast, people with a fixed mindset tend to have a more limited view of their potential and may miss out on opportunities for growth and development. By understanding the differences between these mindsets, individuals can take steps to cultivate a growth mindset and achieve their full potential.
Having a growth mindset means believing that you can improve and develop your skills and abilities through hard work, dedication, and perseverance. It's a mindset that encourages continuous learning and embraces challenges as opportunities for growth. People with a growth mindset understand that failure is not a permanent setback but a chance to learn and improve.
They view setbacks and obstacles as challenges to be overcome rather than reasons to give up. With a growth mindset, individuals are more likely to take on new challenges, seek feedback, and embrace change. By adopting a growth mindset, people can achieve their full potential and create a more fulfilling and satisfying life for themselves.
Having a fixed mindset means believing that your skills, abilities, and intelligence are fixed and cannot be changed. People with a fixed mindset tend to avoid challenges, feel threatened by feedback or criticism, and give up easily when faced with obstacles. They see failure as a reflection of their inherent abilities and tend to view it as a personal weakness.
This mindset can lead to a lack of motivation, decreased performance, and reduced potential for growth and development. Individuals with a fixed mindset may miss out on opportunities for learning and personal growth because they are not willing to take risks or try new things. By recognizing and challenging a fixed mindset, individuals can begin to shift their beliefs and behaviors towards a growth mindset, leading to increased motivation, resilience, and potential for success
.
Here are five ways to change a fixed mindset:
Embrace challenges: Instead of avoiding challenges, seek out opportunities to try new things and step outside of your comfort zone. This will help you develop a growth mindset and build resilience.

Emphasize effort over ability: Focus on the effort you put in rather than the outcome. Recognize that hard work and dedication can lead to growth and improvement.

Learn from criticism: Instead of feeling threatened by criticism, view it as an opportunity to learn and grow. Seek feedback and use it to improve your skills and performance.

Embrace learning: Develop a love of learning and a curiosity for new things. This will help you develop new skills and improve your abilities.

Cultivate a positive mindset: Instead of dwelling on negative thoughts and feelings, cultivate a positive mindset. Practice gratitude, mindfulness, and self-compassion to help you develop a growth mindset and achieve your goals.

If you would like to know more about "getting out of the rut" then you might like my book "Find Your Purpose/Find Your Passion. The link is HERE! You can also get my free resource "Stop! How do you get out of your own way? HERE!




"Setting goals is the first step in turning the invisible into the visible." —Tony Robbins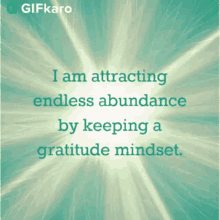 Today's blog is about the Law of Detachment. This is the sixth law in the Universal laws and is so important. You see, in order to acquire anything in the physical Universe, you must relinquish your attachment to it. Thus, trust God totally for your desires at the perfect time.
When we apply this law we have the freedom to leave everything as is, and the freedom to participate without attachment to an idea, a solution, or a goal.
So what are some indications that we are holding on to our desires, or outcomes, and not letting them be in the hands of the Spirit?
What are five indications that we are holding on to our goals, dreams, and desires too tightly?
You constantly think about it and ruminate on it at all times.

You become frustrated and impatient when things don't happen as quickly as you'd like.

You become inflexible and unwilling to consider other options.

You become overly focused on the outcome rather than the process.

You become so obsessed with it that it begins to affect your relationships and other areas of your life.
I'm sure you've experienced some of these five indications in life, and if you find that you are in the midst of one of these, there is hope and a way to change your outcome. When we constantly think about a specific desire and are controlling the outcome, we are limiting the flow of the Universe and God in the direction and result of our desire.
Focusing on the process or the steps that are needed to achieve your desire will leave the outcome unlimited, and may end up so much better than you originally dreamed. Think about how often you've had a desire that when you started along the journey, it opened up to something greater than you ever dreamed possible. When we leave the outcome to Spirit (God) it takes on a greater vision, one that we aren't capable of seeing in the beginning.
Here are 5 tips to apply the Law of Detachment
Take time for self-reflection. Before applying the Law of Detachment, it's important to take time to reflect on your own behavior, emotions, and reactions. Ask yourself what is causing you to be attached to certain people, situations, or outcomes.

Practice mindfulness. Mindfulness can help you be more aware of your thoughts and feelings in each moment, so you can better practice the Law of Detachment.

Let go of expectations. The Law of Detachment is about releasing your expectations from a situation and allowing it to unfold naturally.

Be grateful for what you have. Gratitude can help you put things into perspective and be thankful for the things you have instead of focusing on what you don't have.

Don't be hard on yourself. Remember that it takes practice to learn how to detach and let go of things. Don't be too hard on yourself if you find it challenging at first.
While applying this law needs practice it is well worth being aware of it in your life. All of the seven laws do work together hand in hand and support us to create the life that we truly desire.
The first of the Essential Oils to help with this law is Valor, which instills courage, confidence, and self-esteem, as well as keeps your body in balance and alignment. Stress Away is a blend that brings a feeling of peace and tranquility and also helps to relieve daily stress. You can also use Citrus Fresh or other citrus oils as they stimulate the right brain to amplify creativity and well-being. These oils also are uplifting and help to eradicate anxiety.
Here is my free resource for you today, The X-Factor Formula, which will give you the formula used to create success in every area of your life.
HERE!
And
HERE
is my link to Essential oils.