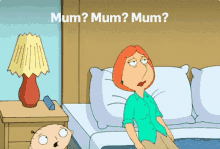 Well, I always say "insanity" is heredity, you get it from your kids, although I think these last couple of years have taken a toll on most Mamas.
Whether you've been homeschooling and working, or homeschooling and never getting a break, not being able to be as social as "normal," or feeling locked in, you've probably felt the shift in how feelings are flowing.
And, now things are starting to get going again, it's hard to find the new normal, the new sane, and get out of the sweatpants, and find out if you have been using food as a comfort just a tad too much!
With all of this craziness of the seemingly endless mask-wearing, non-socializing lifestyle comes fear. Fear of being ill, fear of not being enough for everyone, fear surrounding teaching your kids, fear of your marriage coming to a place of disarray because of close quarters and short tempers. Fear of the news, the numbers, what's coming next, and keeps you from being yourself, or what you once knew as yourself.
Fear comes in all forms and generally ends up with you feeding it
unintentionally. Food, wine, binge-watching Netflix because of the lack of social interaction with your peers. It can make you overprotective of your kids, eat way more take-out than you should, and be frustrated as well as short-tempered.
So, what can you do as things begin to get back to what will become the "new normal?" Here are a few tips:
Let's face it, this is not the time to even try to be the "perfect Mama!" If, and I do mean IF, there is such a thing. Perfection is FEAR! Yup, fear of failing, fear of not being enough, fear of not getting your home is house and garden LOL! Let perfection go, and the stress will ease up.
2. Having a schedule to manage the "unknown."
As a Mama of a very large family, routines and schedules are a must. In the last couple of years, all of that had to be flexible and schedules had to be reworked to fit what was happening, both known, and unknown. Kids feel way more secure with a routine, and when you have one in place, their behavior improves, and life gets to have more sanity and insanity!
As much as you can feel overwhelmed and frustrated, so can kids. In fact, your energy of anxiety, overwhelm, or frustration, will attract the same from your kids, and vice versa. When they are acting out if you can take a breath and stay calm, your energy will cause them to be calm as well. Sounds crazy? No. Two opposite energies cannot exist in the same space. So keep your sanity by breathing your way and theirs to calmness.
All feelings are waves, felt internal, and cannot last forever. They will pass through and diminish if you are present, aware, and let them. Emotions are waves until there is an action that then escalates the feeling into an emotion. Emotions are feelings with actions. It's not great to hide your feelings as they tend to build up and then explode as an action-packed emotion. Let your kids know when you need a hug as well as comfort them when they need one.
5. Embrace every opportunity.
Kids are resilient, but they have feelings and emotions. They have personalities, and if yours are anything like mine, they are all different. Take every opportunity to make each child know they are understood, loved, and wanted. Just like you can have thoughts of rejection, unworthiness, and loneliness, your kids can have those too.
Let them know you're their cheerleader as well as their Mama.
Please go and join my new FB group "Sane and Healthy Mamas" Here's the
LINK
to do that!
Here's my signature program if you'd like to check that out. It's all about being Sane and Healthy!
CLICK HERE
If you'd like to chat over coffee (virtually) on the house, book a time
HERE!
(That's 15 minutes' worth of gold!)
That's it for now! Give yourself some love today!