Change is inevitable.
Even if you resist change, it will still happen.
So why wait, or fret about changes that happen in your life?
Over the last couple of years, a lot has changed in my life. Some changes for the better, some not so good.
For instance, once upon a time, I was naive enough to think that there were some things that would never change. Things like, I would move in the same circle of friends, I would continue down the same path in my career, I would never think of moving or selling my home, and I was staying in my church forever.
If you relate to any of that then you know that change happens whether you like it or not. Friends suddenly move on, that career becomes not what you envisioned, and the Universe has a different plan that is not in a direction you can even imagine.
The most important thing to realize about change is its growth! It's learning to flow with the stream instead of fighting against the tide.
It's understanding that you may grow in a different direction from friends and colleagues and when that happens it's OK to make new friends and new contacts.
Moving and changing to grow and expand is part of fulfilling your purpose.
So, why the heck is it so hard to change?
There are a couple of things:
1. Old habits are hard to shake.
2. You have an enormous desire, though you don't know how to make it happen so you don't make a move.
3. You don't believe that your dreams and goals can really happen.
4. You are afraid of failure and the repercussions that you perceive come with that.
5. You think you need to be perfect before you can achieve your goals and dreams.
All of these reasons are just thoughts coming from feelings that are preventing you from moving forward, changing your present, to achieve your future.
If this sounds like you, I can help you.
First grab my free
resource The 5 Steps to Intentional Change.
HERE!
Then book a free consult with me and lets get you moving and embracing change in your life!
HERE!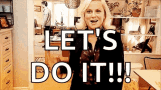 Have a great day!