Oct 23, 2020 10:41 AM Central
Kate Penwarn Thompson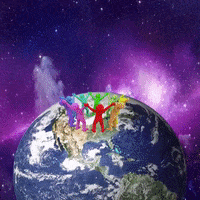 This has been a tough month for me, with lots of challenges.
No COVID 19, but a pretty nasty virus just the same.
About being grateful for what I have.............
And for God's faithfullness in all ways.
Many people think Abundance is wealth, like as in money.
Abundance is wealth in all areas of your life, including relationships, health, emotions and money.
Money is not an evil word, it's just energy.
It's the energy we choose to buy and sell things we need in our life.
So what if we became grateful for all the abundance that is in our lives, even the stuff we are currently not seeing as being abundant?
What if you committed with me for 30 days in November to be grateful for our abundance that is coming in the form of blessings every day?
What if you committed with me to not complain, not even once, but gave thanks for every situation in the month of November?
This is my challenge to me, and I am extending it to you!
For this challenge, you will need the following.......
(a) a notebook or journal
(b) Abundance Young Living Essential Oil
(c) Gratitude Young Living Essential Oil
(d) Ten minutes daily for your affirmations
(e) Ten minutes five days a week to tune into the FB group to catch the live where I will be giving the affirmation and a very short meditation on what we are grateful for today.
and comment with "I'm in!"
This is going to be awesome!
This is going to kick 2021 in the you know where for a great start to the holidays and the New Year!