Oct 27, 2023 09:33 AM Central
Kate Penwarn Thompson
#anxiety, #change, #changelifestyle, #essential oils, #healthandwellness, #life coaching, #mindfulness, #mindset, #overwhelm, #weightloss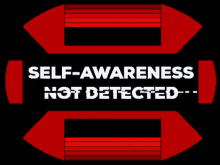 Being self-aware regarding unhealthy habits is an essential step towards personal growth and well-being. It involves a conscious recognition of behaviors or routines that are detrimental to our physical, mental, or emotional health. This awareness is like shining a light on the dark corners of our lives, where these habits often lurk unnoticed.
It begins with an honest assessment of oneself, which can be both enlightening and challenging. Acknowledging these habits takes courage because it means facing the truth about our choices and their consequences.
Once we become self-aware of these unhealthy habits, we gain the power to make positive changes. This newfound awareness allows us to take responsibility for our actions and empowers us to break free from destructive patterns. It opens the door to self-improvement, as we can now set goals, seek support, and develop strategies to replace these habits with healthier alternatives.
Self-awareness regarding unhealthy habits is a vital step on the journey towards a happier, more balanced, and fulfilling life. It's the first step towards taking control of our destiny and shaping a future that aligns with our values and aspirations.
Learning to be self-aware is a valuable skill that can greatly enhance personal growth and well-being. Here are some ways to develop and improve self-awareness:
Meditation and Mindfulness: Practicing meditation and mindfulness techniques can help you become more in tune with your thoughts, emotions, and bodily sensations. These practices encourage you to observe your thoughts without judgment, promoting self-awareness.

Journaling: Keeping a journal allows you to reflect on your thoughts and feelings. Write about your experiences, goals, and challenges. Regularly reviewing your journal can help you identify patterns and gain insights into your behavior.

Self-Reflection: Set aside time regularly to reflect on your life, choices, and actions. Ask yourself questions like, "Why did I react that way?" or "What are my core values?" These introspective moments can lead to a deeper understanding of yourself.

Seek Feedback: Ask for honest feedback from friends, family, or colleagues about your strengths and weaknesses. Sometimes, others can provide insights you might have overlooked.

Practice Active Listening: Improve your listening skills by being fully present when others speak. This can help you better understand their perspectives and, in turn, enhance your self-awareness in social situations.

Mind-Body Connection: Pay attention to your physical sensations, such as tension, discomfort, or relaxation. These bodily cues can often provide clues about your emotional state and areas of concern.

Therapy or Counseling: Consider seeking the help of a therapist or counselor. They can offer guidance and techniques to explore your thoughts and emotions in a safe and supportive environment.

Personality Assessments: Take personality assessments like the Myers-Briggs Type Indicator (MBTI), the Enneagram, or the Big Five personality traits. While not definitive, these tools can provide valuable insights into your personality and behavior.

Set Clear Goals: Define your short-term and long-term goals. Knowing what you want to achieve can help you evaluate your progress and whether your actions align with your objectives.

Learn from Mistakes: Embrace failure and mistakes as opportunities for growth. Analyze what went wrong and what you can do differently next time. This process can reveal areas for self-improvement.

Regular Check-Ins: Schedule regular check-ins with yourself to assess your overall well-being, including your physical, mental, and emotional health. Adjust your routines and habits accordingly.

Stay Curious: Cultivate a curious mindset by continuously seeking to learn and explore new things. The more you learn, the more you understand yourself and the world around you.
Remember that self-awareness is an ongoing process. It takes time and effort to develop, but the benefits are profound. By actively working on self-awareness, you can make more informed decisions, improve your relationships, and lead a more fulfilling life.
The Bible also contains several examples that highlight the importance of being self-aware of unhealthy habits and the need for repentance and change. Here are a few notable biblical examples:
King David's Adultery and Murder (2 Samuel 11-12): King David's affair with Bathsheba and the subsequent murder of her husband, Uriah, serve as a powerful example of the consequences of unchecked desires and a lack of self-awareness. It was only when the prophet Nathan confronted David with a parable that David realized the gravity of his actions and repented, demonstrating the need for self-awareness and moral reflection.

The Prodigal Son (Luke 15:11-32): In the parable of the prodigal son, a young man squanders his inheritance on sinful living and eventually hits rock bottom. It is only when he becomes self-aware of his mistakes and the consequences of his actions that he decides to return to his father in repentance. This story emphasizes the importance of recognizing one's unhealthy habits and making the choice to change.

The Apostle Peter's Denial (Matthew 26:69-75): Peter's threefold denial of knowing Jesus during His trial illustrates how unaware we can be of our own weaknesses. Peter confidently asserted he would never betray Jesus, but when faced with the situation, he crumbled. This experience prompted Peter to confront his own limitations and ultimately led to his transformation and strengthened commitment.

Saul's Persecution of Christians (Acts 9): Saul, who later became the Apostle Paul, was initially a zealous persecutor of Christians. His journey to self-awareness occurred when he encountered Jesus on the road to Damascus. This transformative experience forced him to confront his misguided beliefs and unhealthy habits, leading to a complete change in his life's direction.

The Rich Young Ruler (Matthew 19:16-22): In this story, a rich young man asks Jesus what he must do to inherit eternal life. Jesus advises him to sell his possessions and follow Him, but the man cannot let go of his wealth. This encounter demonstrates the struggle many people face in recognizing and overcoming attachments to material possessions and the need for self-awareness in making life-changing decisions.
These biblical examples illustrate the importance of self-awareness in recognizing and addressing unhealthy habits and sinful behaviors. They show that true repentance and transformation often begin with a deep reflection on one's actions, motives, and the consequences of their choices. Through self-awareness, individuals can turn away from destructive habits and seek forgiveness and redemption, aligning their lives with God's will and purpose.
Oils that I love to use when I am being self aware and creating change are
HERE!
Grab my free resource "8 Steps to Your Ideal Body"
HERE!
If you would like to chat with me (on the house of course) go
HERE!