Mar 19, 2020 11:13 AM Central
Kate Penwarn Thompson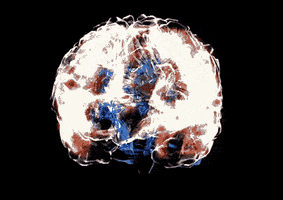 There's a lot coming at us with the crisis that is going on in the world and in our country today.
So much so, that it can quite fog up your brain with nothing else but thoughts of dread, gloom, and doom.
These thoughts can cause fear, anxiety and overwhelm.
Isolation can be thought of as loneliness, or a time to be quiet, learn and re-connect with family members.
When fear thoughts appear and cause heightened anxiety, they are attached to another memory, one that has caused the exact same reaction.
These days I am living with Valor essential oil on my desk and applying often.
I have other essential oils diffusing to give calm and help with germs in the air.
But, if you really are fighting fear this will get in your head and can totally turn your brain into mush so it seems like you really don't have a brain at all.
As Dorothy in Wizard of OZ said......................
And, that's true!!
Because your brain is only telling you what it's learned.
A pattern of fear that comes from memory.
Probably buried pretty deep down there.
And then, this leads to damaging your self-worth, self-confidence, self-esteem and most of all puts your focus on negative energy instead of positive.
I know that when all I can think about is what is negative it leads to crashing to a full stop.
How do I get out of that?
Well, I have lots of tools (processes) and essential oils to match these, to release and define just where the root of all of this is.
There are combinations of oils, and blends that will help you to release these memories and old beliefs so much quicker using processes.
Because of these special times, I have a great offer for you.
I am prepared to gift you an Aroma Freedom Technique session with oils, through either Skype, Messenger or Zoom.
And yes! I'm serious.
You are my people.
If you are interested, please click on the link
HERE!
I am also gifting one hour of coaching with oils (7 Laws and 7 Essentials). Contact me
HERE!
Have a great week and stay safe and healthy!
Use those oils!